Finblox July 2022 transparency report
Share this article
---
11 Jul 2022 | 2 min read
17,006 views
G
iven the current problems in CeFi (Celsius and Voyager), it is refreshing to see yield generator Finblox publishing its first ever transparency report.
Disclaimer: All of the information written on Coincrop is without influence and based on our analysis. No guarantee is offered concerning the accuracy of this information and therefore, any individual following up on it does as such completely at their own risk. Rates are correct at time of publication.
Highlights from the report include:
Stablecoins: DeFi market rates for stablecoins continue to be severely depressed (AAVE USDC = 0.38%; Compound = 0.47%). Most stablecoins will be deployed to brand name, high volume centralized exchanges for margin lending yield, with some assets deployed to Curve.fi, Yearn.Finance, and PoolTogether. The ratio of assets will vary with yield generation.
Other altcoins: All non-stablecoin assets will be deployed across a greater number of protocols. These include, but are not limited to:
Delegated staking - Finblox is in the process of reviewing whether to run their own nodes on certain chains while they are delegating tokens for staking.
Liquidity pools - They will deploy to LPs which we assess as low impermanent loss risk pairs.
Centralized exchanges - Qualified tokens will be deployed for yield/staking.
No leveraging or other CeFi yield platforms will be used.
Allocation targets/limits: They may not achieve our targets at all times and the targets shown below are subject to revision and periodic change in future transparency reports:
Self custody: 5-15%
Centralized exchange: 25-50%
CeFi platforms: 0%
DeFi protocols: 40-65%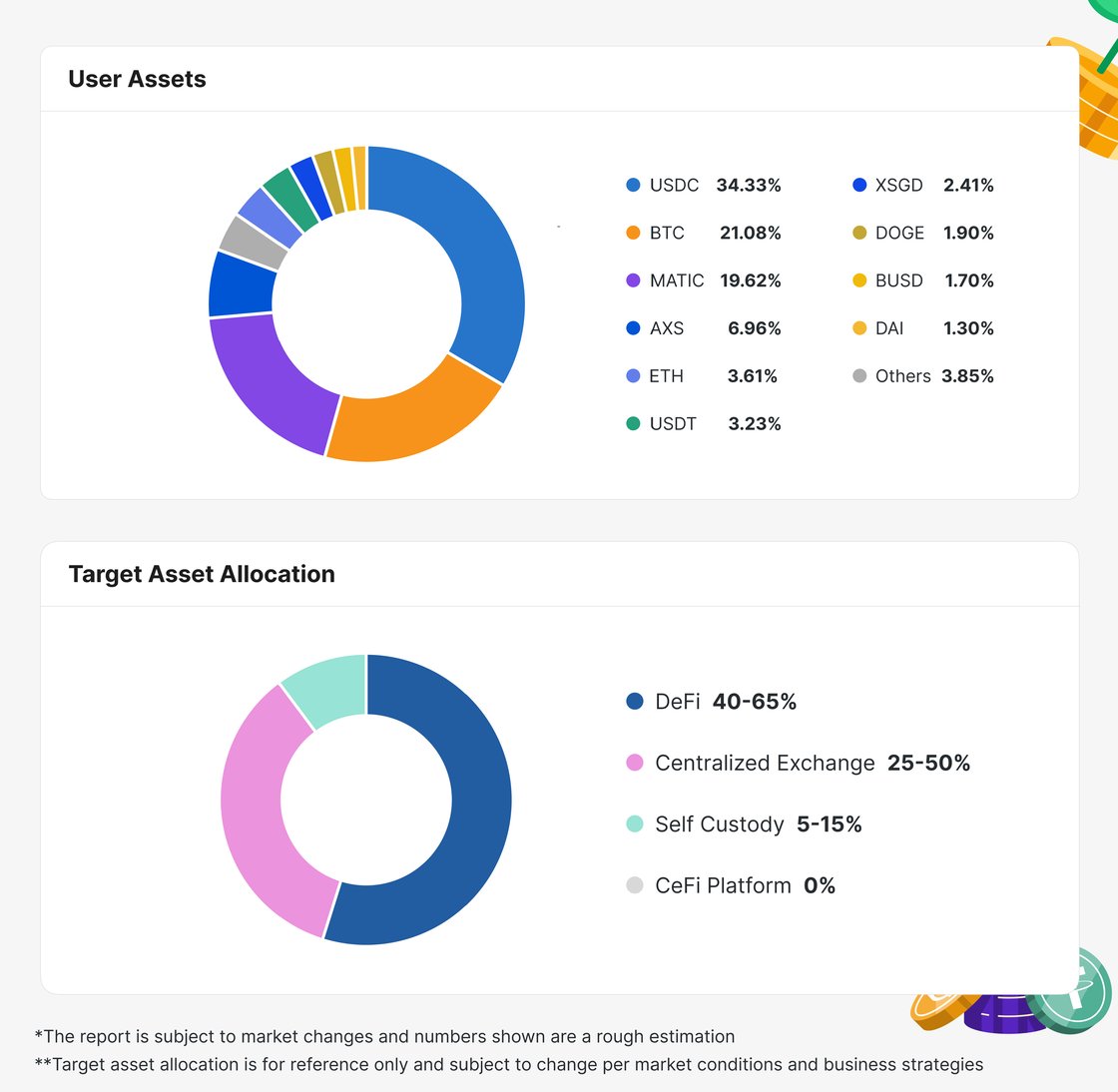 ---
Jonathan is a Crop Crop staff writer based in the UK, covering the best rates for cryptocurrency earning and borrowing products. When not at work, he's likely sailing.
---
Our sponsor
CoinLoan combine the best of traditional and novel finance helping you borrow, swap and grow your assets.
Compare over 45,604 CeFi and DeFi products across more than 212 organizations here